We've missed you BeerFest on the Bridge…. So, we're putting together a smaller, more intimate Oktoberfest to tide us through to 2022! We're only selling 300 tickets (must be 21 years of age) and expect to sell out quickly!!
More info: https://www.facebook.com/events/872909900330230/?ref=newsfeed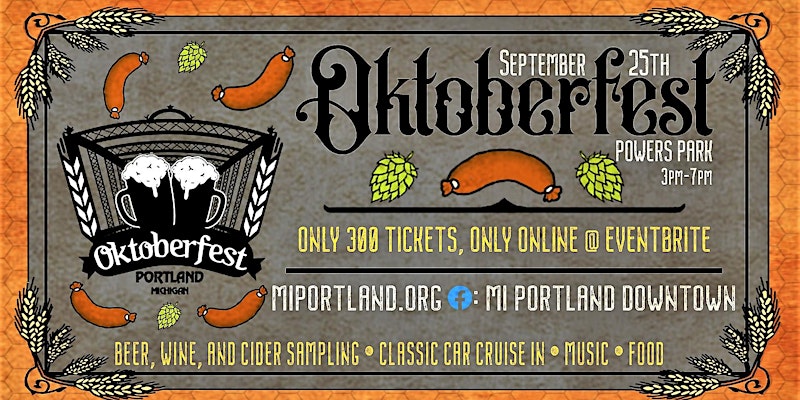 Oktoberfest Brews in the Ballpark will be held in Portland's historic Powers Park in downtown Portland. The beerfest will host: Over 15 craft beers, 4 wines, and 3 ciders!ConfluxCity Brewing Company * The Port – Modern Craft Wine * Dimes Brewhouse * Looking Glass Brewing Co. * Lansing Brewing Co. * Eagle Monk Pub and Brewery * Boss Cider Company * SleepwalkerMusic brought to you by T-Mobile… The Grand Ledge BumsFall Flavor Specialty Foods: Courageous Coffee & Bakery * Portland Party Store * Sweet Caroline's BBQPLUS – Classic Car Cruise In by Portland Cruisers!!